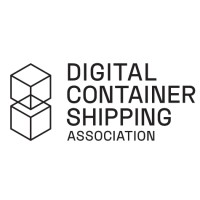 MSC's Chief Information Officer Andre Simha, appointed chairman and Maersk's Thomas Bagge as the chief executive of Digital Container Shipping Association (DCSA) a week earlier to the launch of the association. The association launch was commemorated as the US Federal Maritime Commission green lit this establishment by Maersk, MSC, Ocean Network Express (ONE) and Hapag LLoyd, on Tuesday.
Simha stated that it is for the first time in the shipping industry's last two decades has the community realized and worked on a common aim which is to elevate the industry into the era of digitization. He added, "With regulatory approval in place, we look forward to the association beginning to collaborate with multiple stakeholders from the entire value chain".
In an earlier interview with the press, he mentioned that the DCSA will now only have a few decision-making members however stay, "neutral" by "not favouring the large shipping companies". Simha also mentioned the establishment's approach is to concentrate on digitization not at the front-end or sales but at the core of industry, which are its networks, services and even prices.
Swasthi Maritime Team